Meet Swami Umesh Yogi
Swami Umesh Yogi is the founder of Rishikesh School of Yoga and has been a prominent teacher in Rishikesh since 1998. He is a personal disciple of Shri Baba Ji Maharaj and Maharishi Mahesh Yogi. After a decade of intense study of Vedas and Scriptures and mastering Hatha Yoga in Rishikesh (on the holy banks of Mother Ganga), Swami Ji is spreading his knowledge through various missionary institutes, Swami Ji is the ambassador of Peace, Culture, Vedic studies and Yoga.
He has imparted his knowledge by teaching at Yoga Mission (Madrid – Spain), Peace education and art of happiness Belgium) and Nishpatti Yoga Foundation (USA) etc.
Thousands of people from all over the world who have been disappointed with life today are not only happy but also healthy in life. Swami Ji's Happy mission aims for human welfare is expanding rapidly.
Mission
Global Peace Education Program founded by Swami Umesh Yogi is well recognized by the Government of European Countries and USA. Antonio Costa, Prime Minister of Portugal, Elena Lopez, an eminent political figure in Spain are the European Directors.
Keith Franklin, former advisor to President of USA represents our Global Peace Mission on behalf of President of USA are active peace members of our mission.
Swami Ji is very well recognized Global Peace Maker by intentional social organizations and media Swami Ji is actively conducting Interfaith seminars and workshops globally and teaching Vedic Science, Yoga and spreading Peace messages across the world by visiting different counties since 2006
Achievements
Swami Ji has been awarded for his constant dedicated work by various institutes and missionary. He has been recognized by Indian, European, US and African government for his Peace efforts.
Past Life
Swami Shri Umesh Yogi was born as a great-grandson of freedom fighter of Central India and a great-grandson of the then Brahmani Shiva Swarup Lord Shri Shankaracharya Brahmanand Saraswati ji as his great-grandson, Shri Ramsevak Tiwari (Guru ji) He was brought up in a thriving rural environment with a family background, full of patriotism and eternal traditions. Since childhood he had deep spiritual understanding, kindness and big love for all, since his age of 8th year Swami Ji got involved in meditation and Sadhna from his 1st Sat Guru, Shir Baba Ji in 1982.
He began his pursuit from a young age and started his Sadhana with his Sat-Guru Shri Baba Ji Maharaj. Since then, he deepened in Bhakti (devotion) of the Divine Mother and was sent to the Himalayas by his Sat Guru. There he was bestowed blessings and light for his path from the Rishi and Cosmic Guru, Mahavatar Baba Ji.
He left his material life and decided to live in Rishikesh on the bank the Ganges at the foothill of the Himalayas. In 1998, he started teaching and founded Rishikesh School of Yoga. He taught people in all walks of life, from police officers to farmers and students. To this day, he simply has the sincere desire to spread the simple, authentic teachings of Yoga all over the world. Since then, Swami Umesh Yogi traveled all over the world to share his courses on Yoga, Meditation, Prana Sadhana, Vedic Science, Astrology, Healing Arts, Compassion, Fulfillment and Spiritual Awakening.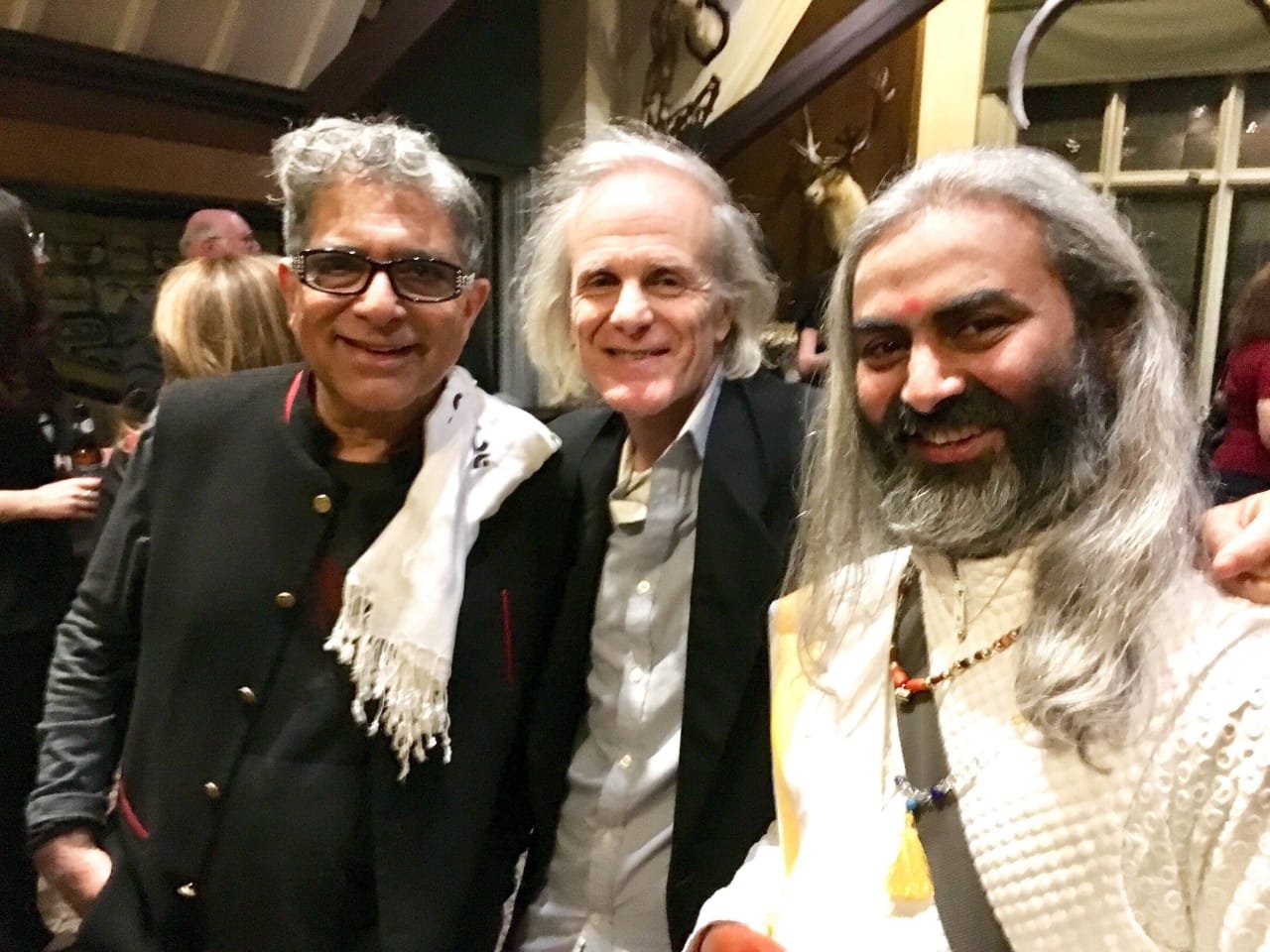 Tours For Peace
Throughout his travels, Swami Umesh Yogi has seen that there was a level of deep dissatisfaction with life in devotees. When teaching his workshops in he saw that the environment that children grew up in was not the most ideal for allowing creativity, peace, and inner fulfilment.
He now works with schools, teachers, community centers and administrators on giving workshops and seminars to create programs that promote inner peace and creativity.
Our Mission
Our mission is to educate and empower a harmonious society where citizens are fulfilled, productive, proactive and happy.
Swami Umesh Yogi has been sharing his practical and easy peace systems throughout the world for the past 18 years. In that time he has taught tens of thousands of people throughout Europe, India and the United States.
One-by-one and country-by-country, let's make every person and every nation great again.
Email Us
To schedule Swami Umesh Yogi to speak at your next event or to get more details:
PeaceEducation@Gmail.com
US, Europe & India
Sharing the message of peace around the world.
US: +1 641 455-3576
INDIA: +91 99977 63812
WhatsApp: +34 680 58 17 85